Have you wondered if the media is unable or unwilling to ignore Donald Trump's puerile tweets?
I'm willing to bet that if the major news organizations had stopped covering the ridiculous things he unloads in a Twitter storm, he wouldn't have got to this point. Of course he's gaming the system, knowing they are gleefully waiting each morning for a 'story' or controversy.
His latest blunder, addressing the wrong Twitter handle of Theresa May is just another one that will be drowned by others in a few weeks.
Remember the last time they messed up the British PM's name? Thought so! In January when she visited the US, the White House misspelled her name as 'Teresa' several times – it was spelled without the 'h' in the introduction to the daily guidance.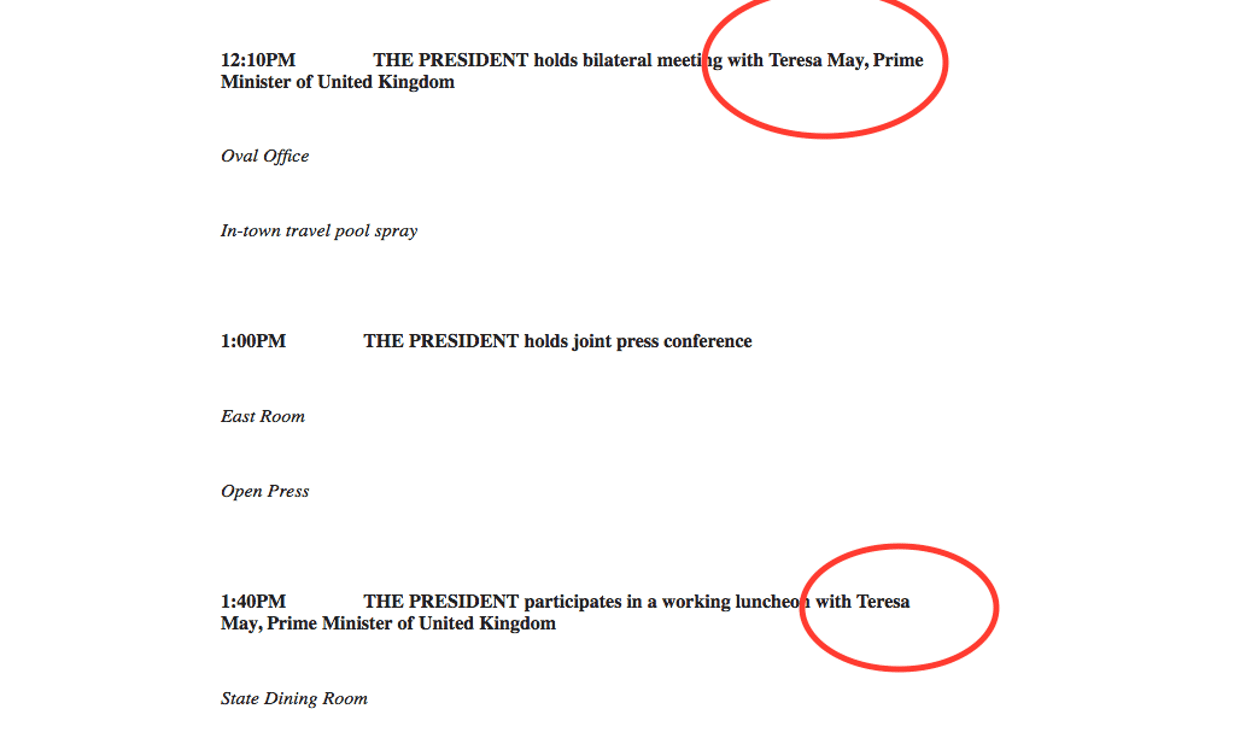 I suppose it's impossible to not find a story in his tweets, when it causes a diplomatic flare-up. In response to his broadside against her, the right Theresa was blunt in her rebuke. (Jeremy Corbyn, Britain's Labour leader put it best, when he advised Trump to "hold yourself back" and "restrict yourself to two or three tweets a day".)
Many years ago, probably before the president stumbled upon micro-blogging, people actually conducted training programs for those in governance and management. It's too late to send someone back to social media 101 classes. Itchy fingers will continue to produce clumsy tweets  as I have said before.
But perhaps a temporary blackout might help the poor chap. And our republic.