Just in time, as the field of AI ramps up. (Also by some coincidence, a week after the cover story in LMD.)
MIT has just announced it will add a new college, the Stephen A. Schwarzman College of Computing, dedicated to world-changing breakthroughs in AI, and their ethical application. The college will "reorient MIT" to add 50 new faculty positions, and give  students in every discipline an opportunity to develop and apply AI and computing technologies.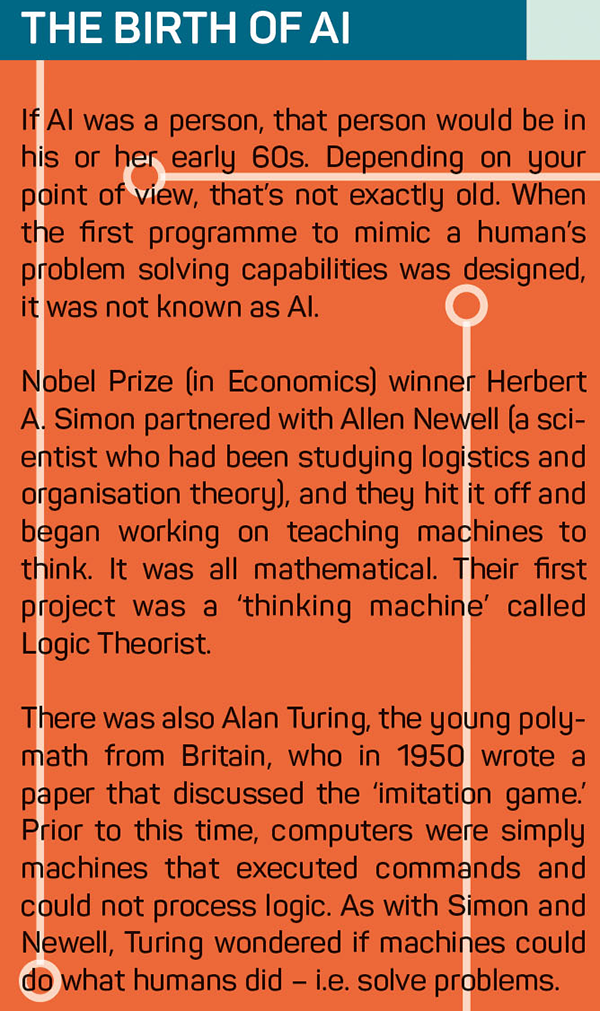 The term 'ethical' keeps popping up these days in relation to Artificial Intelligence. MIT expands on this, saying it will "examine the anticipated outcomes of advances in AI and machine learning, and to shape policies around the ethics of AI." As I have mentioned elsewhere, most experts (from Elon Musk, to Bill Gates to Berners-Lee aside) agree that we are just at the tadpole stage of the life-cycle of AI.
However, some, such as sci-fi writer, Isaac Asimov and even Stephen Hawking have had concerns. Hawking, for instance remarked that "we all have a role to play in ensuring that we and the next generation have the determination to engage with science … and create a better world for the whole human race." MIT seems to be the first large institution to take up this mantle, and in the process, redefine and re-invent its role in education.