SRI LANKA AT THE ROBOTICS OLYMPICS
BY Angelo Fernando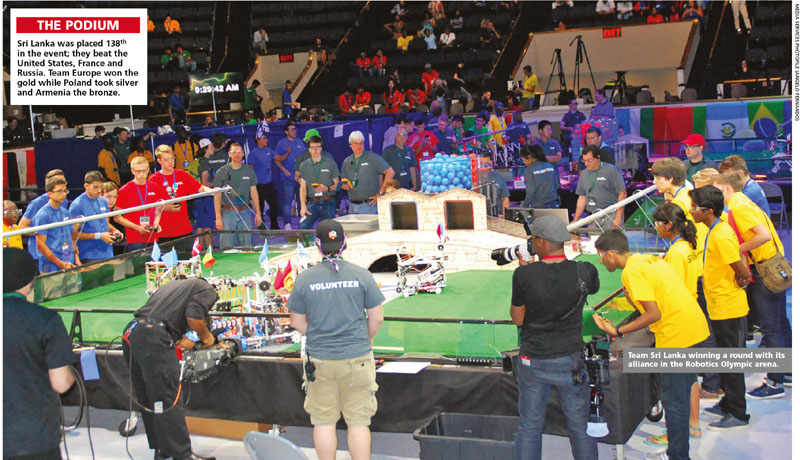 A short walk from the White House, the steps leading up to a neoclassical building where Robin Williams once performed spill over with teenagers in bright yellow and blue T-shirts. Using screwdrivers and wire, they are feverishly fixing their robots. It's only 15 minutes before Round 1 of the two-day competition held in July – a global event drawing 163 teams from 157 countries.
The humidity in Washington D.C. hovers around 90 percent and Team Sri Lanka's four students are sweating bullets. Huddled in a basement, and parked between Senegal and Sudan, their 20-wheel steel robot needs some repair work.
Why? The bot they had built in a classroom (so secretive was the project, they called the room 'Area 52') arrived with a warped axle and damaged omni wheels. The motor failed too, which is not an uncommon problem among teams here. In a few minutes, they must have their 23-kilogramme robot working. It is the 'Olympics,' after all…
Published in the Sept issue of LMD Magazine.