Tag Archives:
Jeff Bezos
No comment. Just worth watching!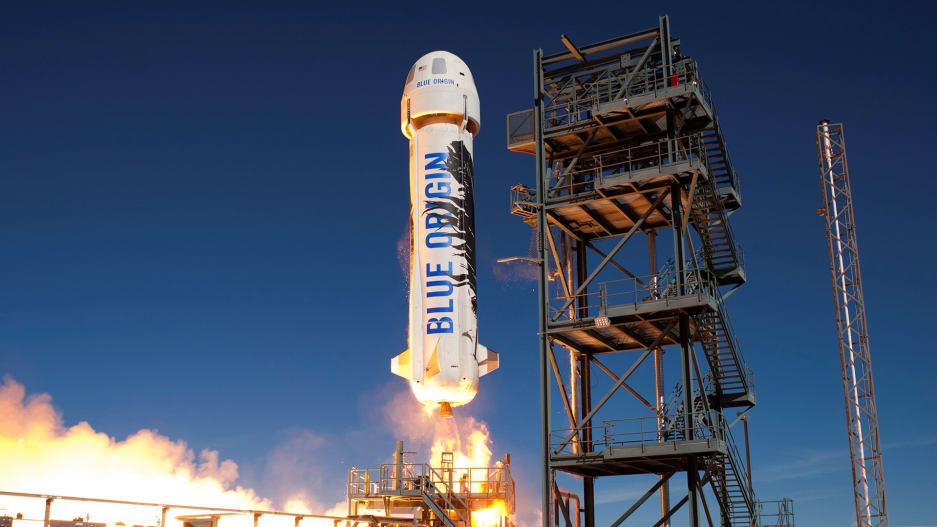 It's as if the stars were lined up for this. The launchpads were being prepped in the space industry –and in education.
The race toward 'Space Tourism' which has been on for some time, hit a milestone, Sunday. Blue Origin, a company owned by Amazon's Jeff Bezos, (which I've followed for some time now) launched a successful test flight yesterday, using dummy astronauts. Humans will soon follow.
Back here in Arizona, today is STEAM Night at Salt River Elementary School. The highlight of which will be  our '3-2-1 Lift-Off' challenge! 
Can't wait to see what kind of rocket entries we receive.
The reason we teach writing is to get students to illuminate their ideas. The craft of writing is indeed on the decline, a topic I have dealt with in many posts before.
So I was heartened when I came across how Jeff Bezos, CEO of Amazon insists that his staff write memos with a 'narrative structure.' (See Fortune magazine article on this.) The reason? He requires someone to communicate clear thinking. Unfortunately, we let bullet points take the place of rationales, criticism, and memos. Or even advertisements.
I see an ad for a charter school that's the biggest mish-mash of bullet points and headlines I've ever seen. It comes up as a slide in a cinema I visit. Every 'important' point has been thrown in for the audience to consume in about 4 seconds.
I do hope they teach writing, though. The Elements of (Jeff Bezos) style, at least.