Chandler, Arizona with a population of just over 25,000 is growing so fast we see apartment complexes and retirement homes sprouting like weeds in the desert. Many of us in the once sleepy bedroom community bordering Gilbert wonder why. Is it the still rural quality –including the wafts of cow farms in winter– and the low crime rate? I drive past horses and goats on my way to work each morning, which is quite a refreshing alternative to being stuck on a freeway.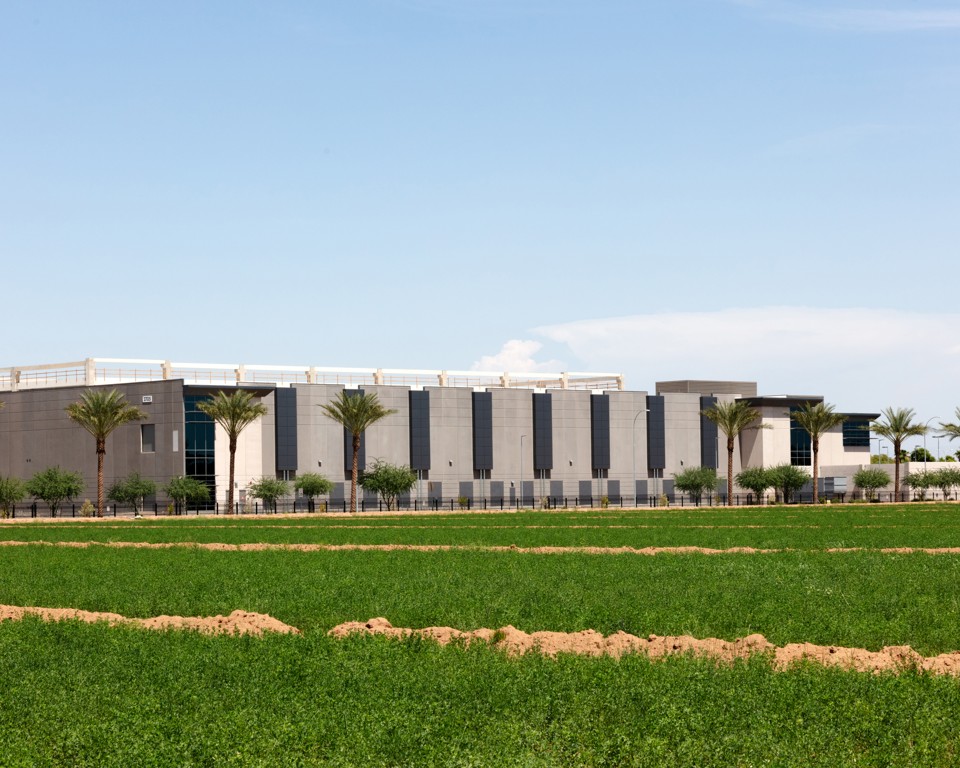 I just received my copy of The Atlantic, and just after the Jeff Bezos cover story is a piece titled, "The End of Silence" by Bianca Bosker. It's about the annoying hum of a data center that has been bothering people in the vicinity of south Chandler. As the writer puts it, "Arizona attracts data centers the way Florida attracts plastic surgeons."
The kicker is in the conclusion, where Bosker astutely observes that the groaning of the chillers that keep the data centers running is the sound of us, constantly Googling the odd recipes and trivia, and paying our bills online. In other words, we've done this to ourselves. And it's moving in next door in a very real way.
I just hope the horse ranches and the grain elevators along Germann Road won't be lost to our darn data.